Covid Hospital Non Medical
Gotri Medical Covid Center and SSG Hospital Operated Samras Covid Center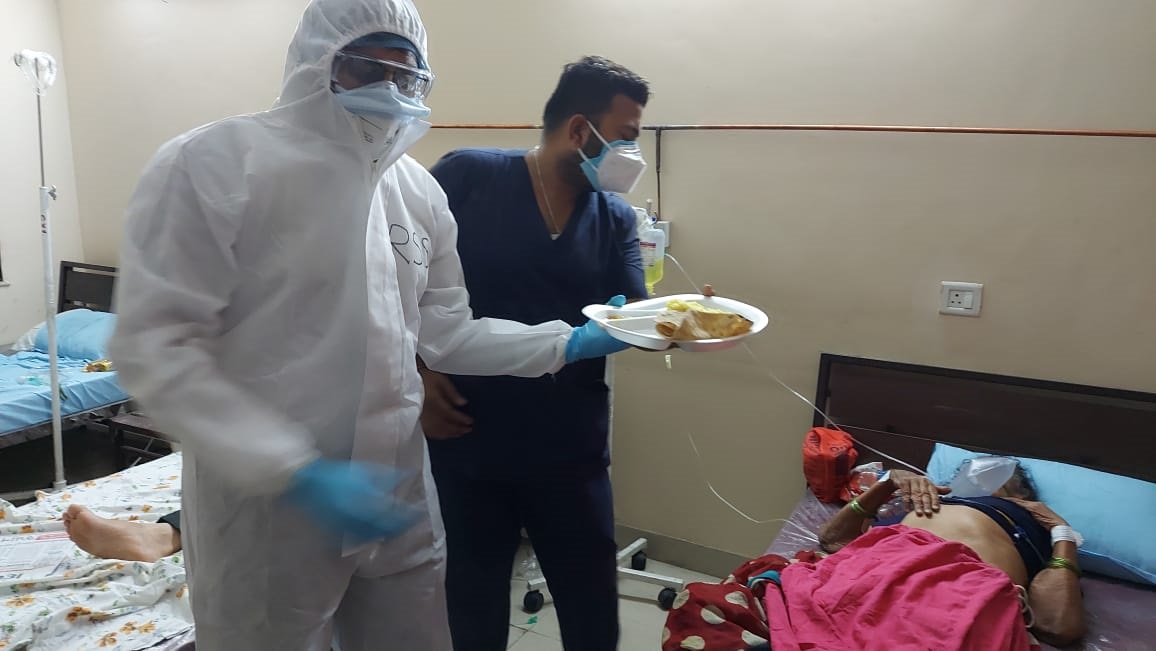 COVID-19: RSS Joins Effort With SSG-Samras and GMERS-Gotri Covid HospitalsTo Provide Relief as non Medical support
India battling an unprecedented viral apocalypse, the Vadodara unit of Rashtriya Swayamsevak Sangh (RSS) has joined efforts to provide relief to COVID patients, their relatives and frontline workers.  Apart from the physical aid, it also provides free of cost counselling and guidance related to ayurvedic, homoeopathic and allopathic medicines. It has also organized multiple blood donation camps and has narrowed the search for plasma by preparing lists of donors.
In response to the present surge in Covid-19 cases, RSS Swayamsevaks, has responded by providing free services at Samras Covid Center, unit of SSG and GMERs, Gotri Covid center like Free Food Service on Lunch and Dinner to Covid Patient including ICU unit Patient with all precaution with PPE Kit of Vadodara Unit. has responded by providing medical facilities to treat affected patients.
Total Patient at Samra @450 number icluding ICU and Oxygen Patient and GMERS, Gotri @650 nos.
We initiated as lack of non medical support against rapidely increase the number of patient at both Covid Hospitals.